Active team members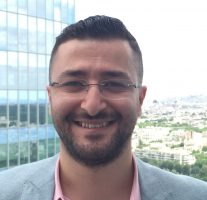 Daniel Aranki, PhD
Executive Director
Daniel Aranki is an Assistant Professor of Practice in the School of Information at UC Berkeley. He received a PhD in computer science from UC Berkeley in 2017. He received a BSc in computer engineering from the Department of Electrical Engineering at Technion—Israel Institute of Technology, Haifa, Israel, in 2011. Between 2007 and 2011, he worked in the Mobile Wireless Group at Intel Corporation, Haifa, Israel. During his time there, he worked on WiFi receiver design, design and verification flow automation, and WiFi system architecture design. He is the executive director of the Berkeley Telemonitoring Project. His research interests include machine learning, statistical analysis, privacy, information disclosure, and health telemonitoring.
Personal Link
×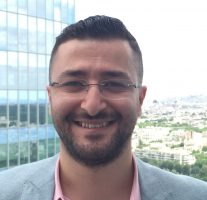 Daniel Aranki, PhDExecutive Director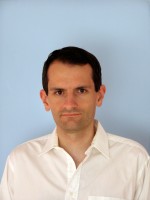 Gregorij Kurillo, PhD
Senior Research Scientist
Gregorij Kurillo received the B.Sc. and Ph.D. degrees from School of Electrical Engineering, University of Ljubljana, Ljubljana, Slovenia, in 2001 and 2006, respectively. He was a Research Assistant with the Laboratory of Robotics and Biomedical Engineering at the same institution from 2002 to 2006. From 2006-2009 he was a Postdoctoral Researcher and since 2009 the Head Research Engineer at the Teleimmersion Laboratory at University of California Berkeley. He currently holds a shared research appointment with Department of Physical Medicine and Rehabilitation, University of California Davis. Dr. Kurillo's research interests include camera calibration, 3D vision, image processing, robotics, virtual reality, and rehabilitation engineering.
×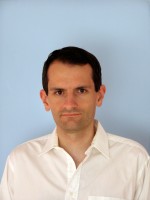 Gregorij Kurillo, PhDSenior Research Scientist
Past team members
---