Active team members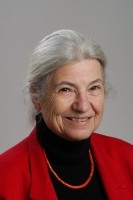 Ruzena Bajcsy
Professor, EECS
Ruzena Bajcsy received the Master's and Ph.D. degrees in electrical engineering from Slovak Technical University, Bratislava, Slovak Republic, in 1957 and 1967, respectively, and the Ph.D. in computer science from Stanford University, Stanford, CA, in 1972. She is a Professor of Electrical Engineering and Computer Sciences at the University of California, Berkeley, and Director Emeritus of the Center for Information Technology Research in the Interest of Science (CITRIS). Prior to joining Berkeley, she headed the Computer and Information Science and Engineering Directorate at the National Science Foundation. Dr. Bajcsy is a member of the National Academy of Engineering and the National Academy of Science Institute of Medicine as well as a Fellow of the Association for Computing Machinery (ACM) and the American Association for Artificial Intelligence. In 2001, she received the ACM/Association for the Advancement of Artificial Intelligence Allen Newell Award, and was named as one of the 50 most important women in science in the November 2002 issue of Discover Magazine. She is the recipient of the Benjamin Franklin Medal for Computer and Cognitive Sciences (2009) and the IEEE Robotics and Automation Award (2013) for her contributions in the field of robotics and automation.
×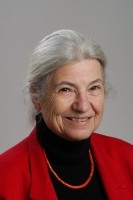 Ruzena BajcsyProfessor, EECS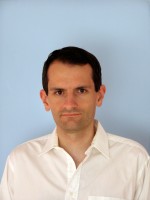 Gregorij Kurillo
Senior Research Scientist, EECS, PhD
Gregorij Kurillo received the B.Sc. and Ph.D. degrees from School of Electrical Engineering, University of Ljubljana, Ljubljana, Slovenia, in 2001 and 2006, respectively. He was a Research Assistant with the Laboratory of Robotics and Biomedical Engineering at the same institution from 2002 to 2006. From 2006-2009 he was a Postdoctoral Researcher and since 2009 the Head Research Engineer at the Teleimmersion Laboratory at University of California Berkeley. He currently holds a shared research appointment with Department of Physical Medicine and Rehabilitation, University of California Davis. Dr. Kurillo's research interests include camera calibration, 3D vision, image processing, robotics, virtual reality, and rehabilitation engineering.
×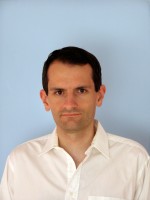 Gregorij KurilloSenior Research Scientist, EECS, PhD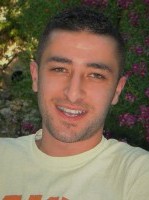 Daniel Aranki
Executive Director, EECS, PhD
Daniel Aranki received the B.Sc., summa cum laude, degree in Computer Engineering from the Department of Electrical Engineering at Technion in 2011. Between the years 2007 and 2011, he worked in the Mobile Wireless Group at Intel Corporation. During his time there, he worked on WiFi receivers design, design and verification flows automation and WiFi system architecture design. He received his PhD in Computer Science, with Designated Emphasis in Communication,Computation and Statistics from the Department of Electrical Engineering and Computer Sciences at UC Berkeley. His research interests include machine learning, privacy, information disclosure and health tele-monitoring.
Personal Link
×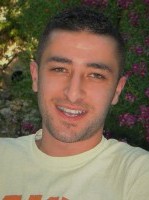 Daniel ArankiExecutive Director, EECS, PhD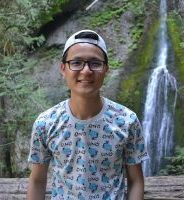 Gao Xian Peh
Undergraduate Student, CS & Econ
Gao Xian is an undergraduate student majoring in Computer Sciences and Economics from Singapore. His passion lies in making lives better for others. Pursuing that direction, he first started out as a social worker's assistant before diving into economics research in a think-tank, an academic setting and within the government. His venture into technology was driven by his exposure to the unmet needs of non-profits and his failure to successfully launch a social enterprise. Upon graduation, he intends to attend graduate school in either Computer Sciences or Economics with the intent of joining the government to meet the technology and policy needs of non-profits.
×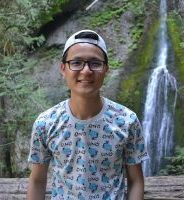 Gao Xian PehUndergraduate Student, CS & Econ
Past team members
---